DAVID E. ALTEMUS
After graduating and obtaining his Bachelorís degree in Finance and Real Estate from The University of Southern California, David Altemus, a second generation commercial real estate broker, joined his father, Jules B. Altemus, at The Altemus Company in June of 1968.†Jules founded The Altemus Company in 1946 and throughout his 25 years in the business focused primarily on commercial property leasing/sales as well as commercial property subdivision and development, mainly in and around the Westside of Los Angeles. †Davidís first job at the company was hanging ďAvailableĒ signs on commercial buildings. During the late 60ís and early 70ís, David worked alongside his father assisting in the leasing and sales of Westside and South Bay commercial and industrial properties.†In September of 1971, Jules passed away and David continued running the brokerage company.†In August of 1972, David teamed up with Barry Warner and the company name was changed to Altemus, Warner and Company.†This partnership lasted until June of 2001, at which time, Barry retired and the company name once again reverted to The Altemus Company. Through his nearly 45 year tenure in the business, David has been involved in thousands of leasing and sale transactions of industrial, office and retail properties, mainly in and around the Westside of Los Angeles.†
On a personal note, David is an avid car enthusiast with a special affinity for classic Porsches.†He is currently the President of the West Coast Region of the Porsche Club of America.†David is married to Jan and has four children and eight grandchildren.
David E. Altemus
President
310.478.7728
Real Estate License #00317067
JUSTIN ALTEMUS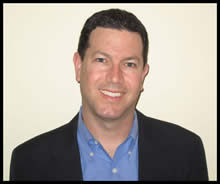 Justin Altemus, a third generation in the business, joined the Altemus Company in May of 1999. After graduating and obtaining his B.A. in Political Science/U.S History from the University of California at San Diego in 1994, Justin entered the world of advertising and brand marketing, working in account management with BBDO-Los Angeles for 3 years, then spent the next 2 years at Buena Vista Home Video (Walt Disney Home Video) as a brand manager for the straight-to-video product. From this background, Justin brought with him valuable marketing experience to the commercial/industrial real estate business. Since joining the firm, Justin has developed an intimate knowledge of market conditions and has been involved in numerous commercial/industrial lease, sublease, owner-user sale, stabilized/value-add investment sale and land development sale transactions for third parties in and around the Westside and the South Bay. These transactions have included Clients with uses such as manufacturing, distribution, storage, flex, general/creative office, retail, studio, automotive repair/body and more.
In addition to the third party brokerage side of the business, through an extensive portfolio of properties under ownership and management of the company, Justin's day to day responsibilities have provided him with a wealth of experience and knowledge in asset management, property management, financing, construction management, entity formation, investor fund raising, investor relations and real estate syndication. This experience provides Justin with a much broader perspective on commercial real estate that goes well beyond just the transactional/brokerage side of the business. In his almost 20 years in the business, Justin has been responsible for spearheading the tremendous growth that the company has experienced within it's portfolio of properties.
Justin is a Cabinet Member of the Real Estate and Construction Division of the Jewish Federation, a member of the Young Professional's Advisory Group of AIR and serves on The AIR Board of Directors.
Justin Altemus
310.478.7729
Real Estate License #01271444
ROBERT LASWELL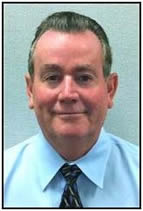 Robert Laswell has been with The Altemus Company for fifteen years. Before joining the firm, Robert owned his own Commercial Real Estate Company, The Laswell Company, for eighteen years and has over 35 years experience as a licensed Real Estate broker.
Robert is a member of the AIR Commercial Real Estate Association. Bob is engaged to Diana and has one son, Christopher.
Robert Laswell
310.424.3522
Real Estate License #00594151
MICHAEL BENESCH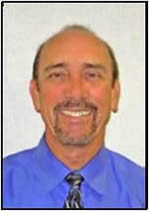 Michael Benesch has been with The Altemus Company for fourteen years. Before joining the firm, Michael worked with Robert Laswell at The Laswell Company, and has over 30 years experience in Southern California as a licensed Real Estate broker.
Michael is a member of the AIR Commercial Real Estate Association. Michael has one son, Beau and one daughter, Sage.
Michael Benesch
310.424.3521
mwbenesch@hotmail.com
Real Estate License #00769146
STEWART REINER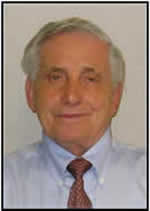 A graduate of the City University of New York, Stewart Reiner received his Bachelor's degree in Science with a major in Physics and Mathematics. He enlisted in the United States Marine Corps, and upon an Honorable Discharge became a member of the Medical Physics Department of the Memorial Sloan Kettering Cancer Center.
During those five years, his duties involved calibrating and maintaining the high energy machines employed in the radiation treatments. He was also involved in instructing the resident Physicians and Nurses in the basics of Radiation Physics.
Stewart entered the sales world as a Marketing Manager for Philips Medical Systems and later the Toshiba Corporation. His responsibilities were to provide the Engineering Departments of these firms with the latest requirements of the Radiation Oncologists and Medical Physicists concerning their high energy radiation units employed in the treatment of Cancer.
Moving to California, Stewart obtained a California Real Estate Broker's License in 1979 and became involved in the conversion of Santa Monica Apartment buildings into Condominiums. Retail leasing and sales of Shopping Centers was his next area of specialty, having sold several Westside Restaurants during this time period.
Joining The Altemus Company in June of 1993, Stewart became interested in new areas of real estate. This enabled him to provide his clients with different types of investment properties for their consideration. At the present time, Stewart is pursuing land for future construction for his client, along with the assignment for the sale of a 156 room Hotel.
Stewart is a Member of the of the AIR Commercial Real Estate Association, and has spent many weekends as a Big Brother to several young boys who don't have a father figure to hangout with. Stewart enjoys playing racquet ball..
Stewart Reiner
310.424.3525
Real Estate License #00658311